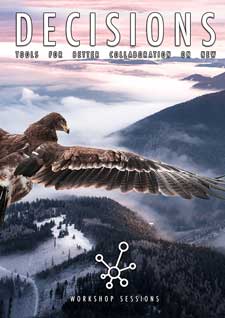 Decisions Making
This course provides participants with an in-depth introduction to key decision-making tools allowing them to collaborate more effectively across teams. The Business Model Canvas for designing new products or businesses and the Grid to give a holistic view of the business
Key Takeaways
Discover the nine elements of the business model canvas and apply the concept in sample cases. They will practice the design of a sample product based on the model.
Get an overview of the nine perspectives of the Grid to better understand the relationship between customer, markets, organizations and their impact on the desirability, profitability, and longevity of a business.
Understand why some companies are performing better than others and use this knowledge to manage their teams and advance their company.
Learn more by completing the form to download the brochure.