ABOUT TABTOURTHAILAND?
tabtourthailand organises unique, real-time interactive team building events. Combining knowledge transfer, adventure, fun and high-tech, our events can be carried out at various places; indoor or outdoor and it is suitable for medium to large size groups. tabtourthailand develops individually tailored events that enables communication, leadership and planning between participants and strengthen team work and spirit.
The patented and award winning tabtour module is used for most events, this allows professional team building settings in a fun and effective environment. Because of its visual real-time data display of all teams the whole group will stay involved and be forced to make strategic decisions to out-smart the other teams. We can integrate your seminar with your learning modules or build on specific targets. An onsite support team provides exact briefing, and will assist during the event.
A memorable finale displays all photo and video challenges taken during the event.
We provide our programs in all major destinations in Thailand.
TABTOURTHAILAND VS. GEOCACHING?
Which at first may sound like a GPS or Geocaching tour, tabtour offers much more in reality. Participants are not only guided by a navigation system during the tabtour. The tablet PC rather is a technical guide with innovative features. It creates puzzles, shares points and networks with other tablet PCs in real-time and is also sending images to a central PC, which makes communication among each other possible. Do you want to know how the other teams are doing? The teams can see the position of other teams and keep up to date with how they are competing with the tabtour live map and scoreboard. The photo and video challenges will be presented during the results session, bringing the event to a memorable finale.
ADVANTAGES OF THE TABTOURTHAILAND
Custom design
We can implement your branding, event targets, and corporate  goals. We can custom design locations, tasks and puzzles that makes your event perfect for your team.
Real time & team spirit 3.0
tabtourthailand is a real-time team event. Team work, communication, strategic planning, leadership and creativity are main components for all our events.
Large group formats
tabtourthailand is a team event for groups of 10 up to 1000 participants.
SE Asia / Multilingual
May it be Bangkok, Vientiane, Jakarta or Yangon – we offer our programs at first class locations.
Learning effects & sustainability
tabtourthailand offers the possibility to integrate your learning modules into your event.
Analysis & reporting
You will get an immediate analysis and evaluation of event targets and also the measurement of success after each tabtour.
Contact us directly for more information or to request a tabtourthailand event
This event was a huge success among all employees , everyone had an amazing time. It was the perfect balance between team building and fun and really reflects to team work within the company. Many thanks! We definitely recommend this team-building event
GREAT EVENT IN CHIANG MAI, TEAM WORK AND CULTURAL AWARENESS
This 2 day workshop exceeded all expectations. Professional trainers and facilitators, well designed activities and great support
…it was perfect from Start to End, allowing to discover Chiang-Mai and its specificity and create the right Team spirit/competition…
Team building and fun combined in a modern program. Great event run by the tabtourthailand staff!!!
The facilitators did an amazing job creating this event! This amazing race style team building program was fun and enhanced our ability to work together. Clear instructions, to the point review and high motivation
….the best 'Amazing Race style' city challenge we have ever done. A very high praise on the creativity of this program in Bangkok by tabtourthailand and the well-planned logistics. Interactively learning the culture with high-tech equipment. All in all, the objectives have been achieved entirely…
……all 160 participants where involved in the dynamic treasure hunt. Well designed and highly appreciated…
Interesting! – This game is fun, keep it up
THE TABTOURTHAILAND TEAM
Our highly motivated and dedicated team – your partner for team building & events
Create, innovative & excite – key words that make tabtourthailand add  extra value to your company.
Reinier
Manager, SE Asian product developer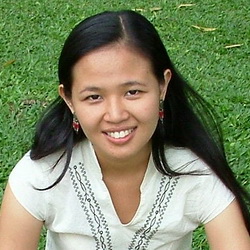 Onanong
HR, Account, Contracting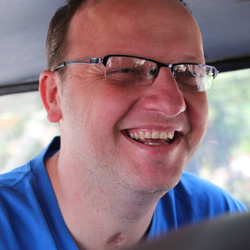 Luke
Media, Facilitator, Product Developer and CSR