Tabtour Overview 2023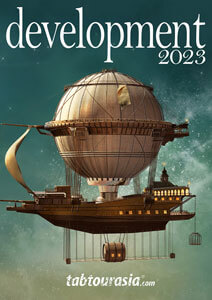 As workplaces and industries begin to open up, it's time to become like our younger selves again and be motivated to learn, play, and work.
Download our 2023 team building and training product list below.
Tabtourasia provides unique, interactive company events via the use of our tablet app. We specialize in team building, staff training, conference or seminar enhancement, employee induction, and corporate social responsibility projects.
Our experience and knowledge in all these areas have helped us expand our services significantly into over 40 developed programs across southeast Asia, exhibited on the following pages.
These programs will bring life to your events while strengthening teamwork and communication within your organization.
After viewing, please download brochures specific to your purpose and location from our website tabtourthailand.com or contact us directly from the contact page.
Learn more by completing the form to download the brochure.