Galleries
More galleries and videos of your experiences!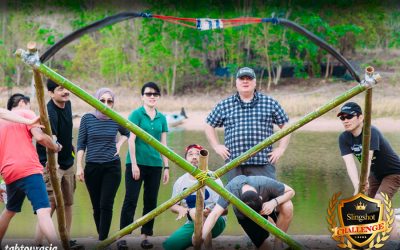 View some pics below of previous teams building and testing their slingshots.
Teams need to build a giant slingshot from materials that they are able to buy with the Ribbit currency given in exchange for the tasks completed successfully in the first part of the activity.
read more